Today I ask you to put away #caterday and adopt a #dogerday.
="178″ height="225″ />   Dogs – considered "man's best friend" has been an integeral part of our lives for over 1500 years and yet the term "man's best friend" did not become the popular phrase it is today until 1869 when George Graham Vest used the phrase during his final summation to a jury during a court case. It is worth reprinting the final summation as it is how many people feel to this day about their pet, their friends and companions ~
Gentlemen of the Jury
The best friend a man has in this world may turn against him and become his enemy. His son and daughter that he had reared with loving care may become ungrateful. Those who are nearest and dearest to us, those whom we
trust with our happiness and our good name, may become traitors to their faith. The money that a man has, he may lose. It flies away from him when he may need it most. Man's reputation may be sacrificed in a moment of ill considered action. The people who are prone to fall on their knees and do us honor when success is with us may be the first to throw the stone of malice when failure settles its cloud upon our head. The only absolutely unselfish friend a man may have in this selfish world, the one that never deserts him, the one that never proves ungrateful or treacherous is his dog.
A man's dog stands by him in prosperity and poverty, in health and sickness. He will sleep on the cold ground, when the wintry winds blow and the snow drives fiercely, if only he can be near his master's side. He will kiss the hand that has no food to offer, he will lick the wounds and sores that come in encounter with the roughness of the world. He guards the sleep of a pauper as if he were a prince. When all other friends desert… he remains. When riches take wings and reputations fall to pieces, he is as constant in his love as the sun in its journey through the heavens. If fortune drives the master forth an outcast into the world, friendless and homeless, the faithful dog asks no higher privilege than that of accompanying him to guard him against danger, to fight against his enemies, and when the last scene of all comes, and death takes his master in its embrace and his body is laid away in the cold ground, no matter if all other friends pursue their way, there by his grave side will the noble dog be found, his head between his paws and his eyes sad, but open in alert watchfulness, faithful and true even to death. ( Burden v. Hornsby (1870))
Just as in the stone age culture when dogs were used for protection for warmth, hunting and as draft animals, the modern dog now can do a number of jobs (
ready eyes a.
and of course still keep a person warm and be used for protection)
What types of jobs are dogs doing these days?
(
It should be noted that there are those times when a dogs job might be dictated by the breed, the fact is that is not always the case)
Canine Therapy
  "
Therapy dogs
" or canine therapy work can be done by a variety of breeds and I love the wording " Therapy dogs are trained ambassadors of good will". These wonderful creatures can and are used in many places from nursing homes, psychiatric wards and their job description is: provide social company and cheer.
Search and Rescue
These amazing dogs can do what a team of 20 or 30 people do, which is sniff out and track down missing people in a variety of situations.   I would like to introduce you to
Red
a black labrador who is one of the last surving search and rescue dogs that was used during the 9/11 attacks. I hope you will take a moment and read about
this wonderful animal
who is getting some well deserved help at a Virginia clinic
Service Work Dogs
I have often wondered if we could not have come up with a better name for what these incredible dogs do, because it sounds so understating. The variety of tasks these dogs do is just amazing from the guide dog who helps the blind person navigate around obstacles; the hearing dog who lets his deaf person know the the phone rings or when the doorbell chimes. Have you heard of the seizure alert dog who responds to assist the "handler" during a seizure by activating an emergency alert and staying close to the person and then there is the mobility assist dog who helps the person be their arms or legs How can we not mention the
Police Dog
or the
War Dog
without feeling humbled?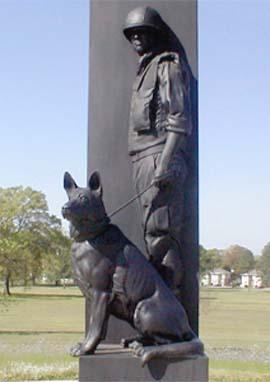 and…. Today I learned that these amazing
animals can Save Lives
by smelling diabetes & cancer so another job –
Medical Dog detectives
Maybe now you will have an understanding why #dogerdays are needed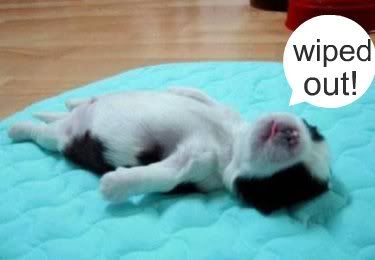 and for those of you who still need a
#caterday
….here is one just for you